MECHANICAL PULLERS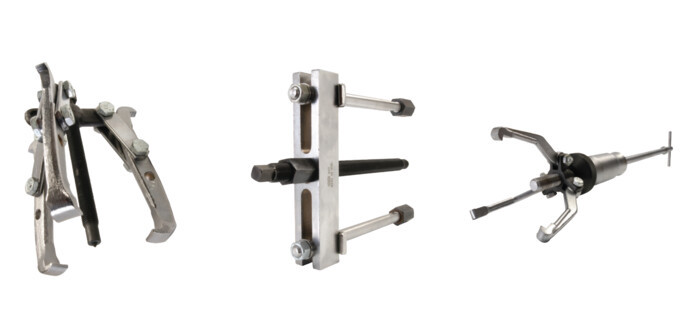 Power Team Mechanical Pullers come in a variety of styles and configurations to meet the needs of your application. Customers can choose between;
Mechanical Jaw Pullers - offered in 2-Jaw, 3-Jaw and 2/3-Jaw styles and capacities up to 25T.
Bi-directional Pullers – offer up to 30T of pushing or pulling force, depending on the setup.
Specialty Puller Accessories – Do you have a unique application? Perhaps a Power Team Slide Hammer Puller, Bearing Cup Puller or Pulley Pullers are what you need!